Palm Beach News
Palm Beach residents anticipate upcoming 'Evening on Antique Row'
7 Mar 2014 10:20 AM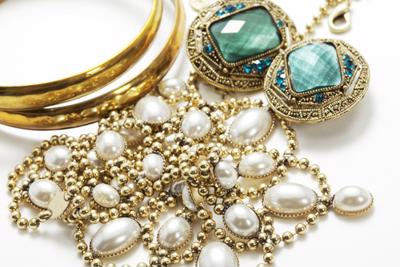 Due to its rich history, the coastal Florida town of Palm Beach is often the venue for society gatherings and upscale social events. The area's picturesque beauty, favorable year-round weather and high-end offerings provide all the makings for creating cherished memories during special celebrations.
Accordingly, the Historical Society of Palm Beach hopes to keep these traditions alive, and will make progress in its ongoing efforts to do so during the upcoming event "Evening on Antique Row." From 6 p.m. to 9 p.m. on Saturday, March 8, the beachside borough will once again play host to the most fashionable street festival in the Sunshine State, offering locals the opportunity to sample gourmet food, taste creative beverages, shop at local retailers and observe exciting live music performances.
If you have an appreciation for fine antiques, want to get one of your prized possessions appraised or are simply interested in experiencing the finer things that this town has to offer, reserving your admission as soon as possible could be to your benefit.
Occasion to center on portion of Dixie Highway
As the event's title suggests, it will take place within the nationally-acclaimed Antique Row District of West Palm Beach, stretching along South Dixie Highway between Southern Boulevard and Monroe Drive. Sponsoring this year's installment is the Young Friends of the Historical Society of Palm Beach County, as well as the Antique Row Association of merchants and the Discover the Palm Beaches tourism campaign, according to the Palm Beach Daily News. The proceeds raised will benefit the historical society as well as the Richard and Pat Johnson Palm Beach County History Museum..
Last held in 2011, this affair is back by popular demand, event co-chairman Kevin Clark told the news source. However, some changes are in store. While area eateries previously offered up savory items and sweet treats from strategically placed booths, this year, the gourmet fare will be provided by a fleet of local food trucks. Participating mobile restaurants include Amour des Crèpes, Crazydilla, Curbside Gourmet, Da Burger Shack, InspirAsian, International Classic Cuisine and JOJI Yogurt. At the start of the event, attendees will be given several vouchers that can be used at these trucks.
Some things are staying the same, though. Cocktails, beer and champagne and coffee will be available at various shops and stores along Antique Row, ensuring patrons are able to enjoy themselves at every turn.
Those interested in attending can purchase tickets in advance for $40, or on the day of for $50. Tickets can be bought online through the event's official website, over the phone at 561-832-4164 ext. 101 or in-person at the Johnson History Museum on North Dixie Highway. On the day of, admission can be purchased at one of the check-in booths along South Dixie Highway.
VIP tent, afterparty to also be available
Adding to the upscale nature of this sophisticated affair will be opulent horse-drawn carriages, as well as chic bicycle baskets, which participants can use to get around Antique Row in high style.
Individuals seeking a more exclusive experience can purchase tickets to the occasion's VIP tent and special afterparty, which will be catered by the locally-revered Aioli Restaurant. Valet parking will be available only at the fundraiser's the south entrance.Host committee tickets can be purchased through the same avenues, but will command higher prices. General admission to these functions cost $90 prior to March 8, or $100 at the event.
Whether you're interested in socializing with fellow Palm Beach residents, or looking to admire the exquisite antiques that will be on display, this occasion is sure to provide a good time for all who attend, as well as number of lasting memories.