Palm Beach News
Festival of the Arts BOCA returns for the seventh time
18 Mar 2013 11:53 AM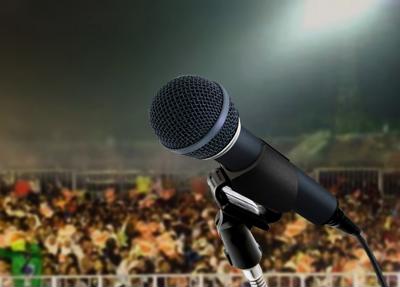 For the last six years, the Festival of the Arts BOCA has been one of south Florida's cultural highlights. The event, which runs for ten days, features performances across a wide range of musical genres by some of the world's most respected musicians and artists. This year's incarnation, which runs from March 7 through 16 at the Mizner Park Amphitheater, is likely to continue this trend, as opera singers, jazz musicians and award-winning authors share the stage.
"The 7th Annual Festival of the Arts BOCA will once again bring 10 days of culture, world-class talent, and 'awe' to South Florida," said the event's co-founder, Charlie Siemon. "Sights, sounds and seething with intellect, this Festival has it all."
One highlight of this year's event will surely be the Preservation Hall Jazz Band. With its unique style and deep knowledge of musical history - particularly from New Orleans, the Preservation Hall Jazz Band has become a fixture on the live jazz scene since 1963. The band's rotating cast of virtuoso musicians has included performers who have played with the giants of jazz, including Jelly Roll Morton, Bunk Johnson and Louis Armstrong.
People looking for music beyond traditional jazz will also be in luck. Among the dozens of classical musicians scheduled to take the stage during this year's festival, Valentina Lisitsa may be the most anxiously awaited. The Ukranian-born pianist has steadily added to her repertoire, and she is now equally comfortable playing Bach and Mozart as she is thundering her way through a concerto by Rachmaninoff.
"Lisitsa is a virtuoso like you don't encounter very often," the music critic Robert Everett-Green wrote recently in a review of Lisitsa for the Globe and Mail. Indeed, her YouTube videos have been viewed more than 30 million times, which suggests that the up-and-coming pianist has managed to find a following that extends beyond that of most contemporary classical musicians.
Lisitsa and the Preservation Hall Jazz Band represent just two of the dozens of acts slated to perform during the 10-day event.
"This year's lineup of guest artists promises to delight and surprise our community," said Constantine Kitsopoulos, the festival's musical director. "I'm so looking forward to working with Audra McDonald, who I had the pleasure of recently working with on Broadway; Amadeus Leopold; Cameron Carpenter; and the Boca Raton Symphonia to bring our audiences a new kind of performance experience that I know will open their eyes and ears like never before."