Palm Beach News
Experience the thrill of deep sea fishing in Palm Beach
21 Oct 2013 5:27 PM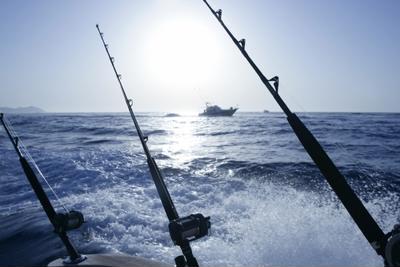 Due to the area's ample sunshine, warm weather and direct access to the Atlantic Ocean, Palm Beach is home to some of the most active Floridians. On any given day, there are a plethora of outdoor activities that local residents can participate in, and one of the most popular among luxury real estate owners is sport fishing. There are few sensations as thrilling as hauling a creature of the deep out of the water and onto a boat using professional-grade rods and reels.
If you're planning on participating in such an excursion next time you're in the area, you may want to enlist the assistance of the following businesses, as they can help you have incredibly memorable experiences and take home more than just big fish stories.
Sail King Fishing Charters
Located right off of Federal Highway, this company is considered one of Palm Beach's premier professional fishing charter and guide services. Accommodating both first-time anglers and time-tested fishermen, the staff at Sail King know where to be - and when. The business' owner and operator, Tom Schwier, is a licensed captain with decades of experience in the art of light tackle sport fishing. A typical outing could yield multiple sizable sailfish and kingfish, as well as large bluefish and Spanish mackerel. Whether you're interested in getting out into the open waters, or staying on shore and surf fishing, this company will help you to do so in style.
FishCastings, LLC
Board Captain James Knox's custom vessel and you're guaranteed to have an exclusive sport fishing experience that you won't soon forget. The Palm Beach native has the inside track on where some of the best spots are, and he has the expertise needed to reel in enormous, record-breaking catches. Offering the opportunity to partake in game fishing trips and family fishing outings, as well as scenic offshore and evening cruises, this business can accommodate groups of all sizes, ages and experience levels. This full-service charter provides all the equipment and accessories required for a successful day of fishing the depths for prized species.
Mad Son Fishing Charter
Those searching for a safe and enjoyable deep sea sport fishing excursion can find exactly what they're looking for in this business, which is run by brothers and licensed captains Chad and Jason Madson. Born and raised in Palm Beach, these two anglers grew up fishing the waters outside area luxury homes. Trips aboard the company's 38-foot boat can afford customers the chance to reel in a variety of local fish, including snapper, grouper and swordfish, among others.