New York News
Visit a New York City wine shop
17 Jul 2012 11:16 AM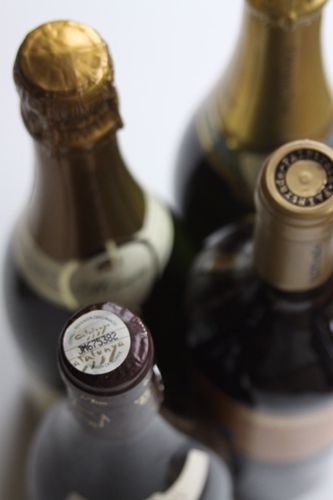 Wine lovers might appreciate a trip to one of New York City's wine shops. New York has a long history of wine enthusiasm that dates back to the 1860's. Visitors sometimes travel across the globe to taste some of the region's unique offerings.
Dozens of these stores deliver options that will fit any connoisseur's palette. Whether you're a fan of cabernet sauvignon or pinot noir offerings, you might enjoy buying one of the luxury homes close to one of the following stores.
67 Wine
67 Wine features a wide selection of spirits that will suit any visitor's tastes. You can purchase wine from across the globe, as the shop sells bottles from Israel, South Africa, Spain and more. Additionally, samplers give you the option to try a wide spectrum of varietals.
This shop is located at 179 Columbus Avenue, and has been serving wine lovers since 1941. It consistently ranks as one of the top wine stores in the city. If this is the neighborhood you find your perfect New York City home, you will have the opportunity to receive free delivery on orders over $125.
Le Du's Wines
Whether you're in the mood to attend a wine tasting or simply want to find your favorite vintage, Le Du's Wines is a top global destination for high-quality products. It is located at 600 Washington Street, and has earned the designation of being Zagat's number one pick from among the city's wine shops.
Staff members have many years of experience, and employees include a James Beard Award-winning Sommelier, a Master Sommelier candidate and two culinary school graduates. The store has built its reputation on top-notch offerings, and also features educational seminars, focused tastings and winemaker dinners throughout the year.
Casa Oliveira Wines & Liquors
Check out Casa Oliveria Wines & Liquors in the heart of the West Village at 98 7th Avenue South. The shop has served the community since 1935, and remains a popular spot to find Kosher wines, Sake and much more.

Countless options are available at this store. Take a trip to Case Oliveria or enjoy a complimentary delivery of your favorite Champagne, organic wine or vintage port. Knowledgeable staff have the expertise and experience to help you find a wine for any occasion.