New York News
Gala event in NYC to benefit Cardiovascular Research Foundation
11 Dec 2013 9:38 PM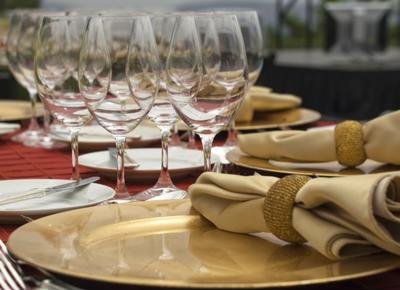 For decades, New York City has been regarded as one of the most populous cities in America, and the most influential on Earth. Accordingly, a multitude of international events are regularly held within the Big Apple, drawing well-known personalities and dignitaries from countries across the globe.
On Friday, Dec. 13, the tradition will continue, as the metropolitan area will play host to the annual Pulse of the City Gala. Starting at 6:30 p.m., affluent attendees will arrive at the Grand Ballroom of the Plaza Hotel on Fifth Avenue at Central Park West in support of the comprehensive efforts made by the Cardiovascular Research Foundation.
Four medical professionals to be honored
This year's event will serve to give recognition to the essential global collaborations that have resulted in considerable improvements and advancements in cardiovascular medicine, as well as the international partnerships that have played integral roles in enhanced outcomes for countless patients worldwide. Co-chaired by Martin Leon, M.D., and Gregg Stone, M.D., the evening will also spotlight four special honorees:
Antonio Colombo, M.D. - This Italian interventional cardiologist is an expert in peripheral vascular interventions and coronary stenting, as well as the treatment of structural heart diseases using technologies such as transcatheter aortic valve implantation and mitral interventions. Currently serving as director of cardiovascular interventions within the San Raffaele Scientific Institute at Columbus Hospital in Milan, Italy, he has made numerous contributions to this field of study through related techniques and pharmacology.
Runlin Gao, M.D. - Boasting more than 45 years of experience, this Chinese health care practitioner was the first to perform percutaneous transluminal coronary angioplasty for acute myocardial infarction and cardiogenic shock in his country. He was also the first to complete a coronary stenting, as well as an intravascular brachytherapy and drug-eluting stent implantation. He continues to provide exemplary treatment and education as a professor of medicine and chief cardiologist at Cardiovascular Institute and Fu Wai Hospital in Beijing.
Patrick W. Serruys, M.D., Ph.D. - Having helped develop and improve bare-metal and drug-eluting stents, this doctor hailing from The Netherlands has also authored more than 1,600 papers and edited 37 books. In addition, he is a member of 20 editorial boards of scientific journals, and currently serves as director of the Clinical Research Program of the Catheterization Laboratory in the Thorax Center at Erasmus University, as well as the head of the Interventional Department of the Thorax Center at Erasmus University Medical Center Rotterdam.
J. Eduardo Sousa, M.D., Ph.D. - This Brazilian medical professional brought a greater understanding to mechanisms of stent deployment and restenosis, and oversaw the implanting of the first balloon expandable stent in a human coronary artery. Additionally, he recently helped to conduct the first in-man experience with sirolimus-eluting stents.
Multiple levels of support available to interested donors
Those looking to attend the event and show their support for the organization can choose from a range of sponsorship levels.
Individual tickets are available for $1,000 each, while patron tickets - which includes preferred seating and a mention in the program - each cost $1,750. Individuals hoping to reserve space for a group of 10 can pay $15,000 for a benefactor table, which includes special recognition. A leadership table costs $25,000 and affords sponsors mention in the program, from the podium and a digital advertisement. The premier table option enables attendees to attend a VIP event, special recognition in the program and from the podium, digital advertisement and digital access to the CRF website for a year.
This annual event has proved to be a popular social occasion in past years, and should see a substantial amount of participation from the fields leading professionals and supporters. As tickets are limited, those interested in attending may want to make the proper arrangements soon, either by calling 646-434-4608 or emailing jromero@crf.org.