New York News
Introduce an attractive aesthetic to your NYC home's balcony
24 Sep 2013 1:46 PM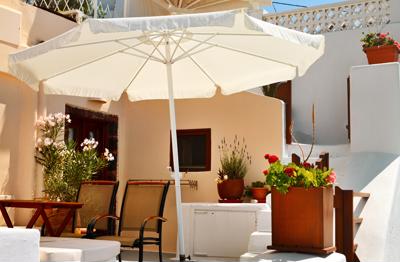 In a large metropolitan area like New York City, individual space is often cherished, as residential square footage typically goes for a premium price. Therefore, those who are able to afford luxury real estate in any of the city's five boroughs tend to take great pride in personalizing their homes. Increasingly, affluent residents of the Big Apple have been turning their attention to their balconies and terraces, as outdoor space is a precious commodity in such an urban area.
With the summer season coming to a close, and New Yorkers experiencing a brisk nip in the air, many are still looking for creative ways to update their balconies with contemporary design trends and upscale amenities. Area homeowners hoping to follow suit can benefit by incorporating the following elements into their lavish penthouses, condominiums and townhomes.
Comfortable seating
Those looking to spend time outside, gazing at the city's skyline and architecture, probably don't want to stand the entire time. Accordingly, it would be a good idea to incorporate a number of weather-resistant chairs or couches. Multiple different sizes and styles are available, allowing homeowners to personalize the area to their specific liking.
A safe source of heat
While an urban balcony may not be the safest place to have an open flame, there are a number of upscale space heaters that can effectively warm up homeowners. These products range in design and power, so residents should be sure to purchase the make and model that would best suit their needs.
Coordinated colors, patterns
In addition to a stylish source of heat, cozy blankets can complete the cosmopolitan design of an exterior area typical of lavish New York City real estate. Matching a big, warm quilt with the balcony's seating or accents can enhance the look of the overall space, in addition to increasing its degree of comfort. And, while some species may not be able to withstand the high winds and low temperatures, featuring a few plants can effectively update any terrace or balcony.
Attractive lighting schemes
Homeowners interested in remaining outdoors after the sun sets can benefit from installing a number of chic lighting fixtures, as their addition can substantially improve an entire area's aesthetic appeal. While a chandelier may be out of the question, high-end floor lamps can be brought into the space, as well as strategically positioned fiber-optic lights. The inclusion of an attractive lighting scheme can not only enhance the feature's appearance, but also heighten its functionality and increase safety.