Hamptons News
High-end home sales climb on the Cape
25 Jan 2013 10:55 AM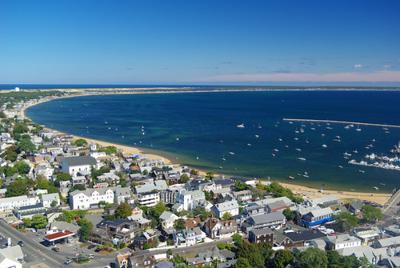 Property values have been rising throughout Massachusetts for several months, and recent data reveals that those gains have officially translated to Cape Cod homes, particularly luxury homes. According to the Boston Herald, demand has increased substantially for high-priced homes across the Cape, leading to a nearly 25 percent increase in activity at the top of the market.
Cape Cod real estate professionals are reporting a surge in activity at all price points on the Cape, the source reports, but demand has increased most substantially for homes priced over $2 million.
This positive movement has led many with knowledge of the Cape Cod housing market to deem 2012 one of the strongest years for the local housing scene in recent memory. According to The Barnstable Enterprise, buyer optimism has returned and offers on high-end homes have started streaming in. In the first 11 months of 2012 - the most recent months for which there is data - Cape Cod home sales increased 22 percent over the same period from 2011, according to the source.
This climbing demand has been reflected in the median home price for the region, which climbed 1.6 percent from 2011 to 2012 and 1.1 percent between the third and fourth quarters of 2012, according to Zillow.
Although growing optimism and a shrinking supply are likely the main causes for the recent gains, savvier sellers are also playing a role, according to the Boston Herald. As home values have stabilized, sellers have become more adept at pricing their houses to attract buyers. Combined with climbing faith in the market and a diminishing supply, this new realistic pricing has helped lead to pre-recession sales levels for high-end homes.