Cape Cod News
Cape Cod's dwindling inventory has meant increased competition
29 Mar 2013 1:18 PM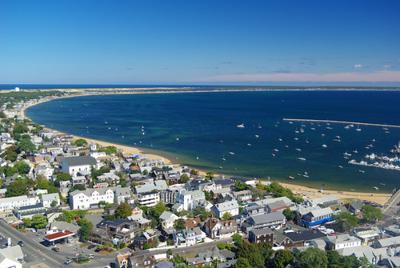 Rising prices and a dwindling inventory have contributed to a tight housing market in and around the Cape. According to the the Cape Cod Times, a depleted stock of for-sale homes has resulted in buyers competing for properties and slowed the rapid pace of sales over the last year. After 13 straight months of increasing home sales, sales slowed in February, as prices rose and the number of available homes dropped.
"Two factors caused this modest drop in February: low inventory and a comparison with a strong previous year of sales," Timothy Warren Jr., CEO of The Warren Group - which carried out a recent market analysis - told the source.
Even as sales have slowed, which is natural for that time of year, prices have continued to climb. The median home sale price in February rose by more than 12 percent when compared to February of last year, according to the source. Combined with the shrinking inventory, these price gains have led to fierce competition.
"With such low inventory, we're seeing bidding wars - homes selling above the asking price," Warren told the source.
This analysis is backed up by data from Zillow. Cape Cod real estate prices have risen by more than two percent throughout the region, which speaks to the continually improving market. The biggest gains were seen in the desirable communities of Falmouth and Sandwich, which saw year-over-year price gains of 4.9 and 5.1 percent, respectively.
Cape Cod has long been a popular living location due to its beautiful landscape and culture-rich community, and these recent housing market improvements suggest that it remains as desirable as ever.