Cape Cod News
Bring the best local scents into your Cape Cod home
17 Oct 2012 8:28 AM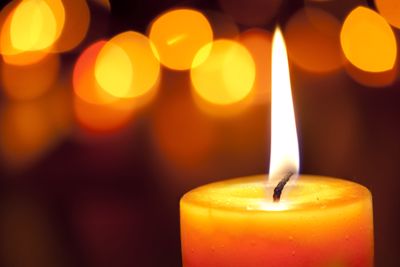 With its gentle sea breezes and well-kept forests, the Cape is full of pleasant scents. Because of this, you might assume that simply opening your bedroom windows is enough to keep your home smelling fresh and fragrant. However, just as most places, taking the time to bring harmonious scents into your home can have a huge effect on your lifestyle and overall happiness. In fact, by matching the olfactory pleasures within your Cape Cod home with the natural world outside, it is easy to turn your house into a relaxing, luxurious place to live.
Increasingly, people around the country have begun to actively think of ways to improve their homes' ambiance. Bringing in subtle but effective scents can be among the best ways to do so, especially in the months before winter, a time when many of us hunker down for some serious time indoors.
"This is a time when people are spending more time at home, and they want that cozy, holiday, warm feeling, and maybe you want that even when you're not entertaining - you want it on a Tuesday night when you're watching TV," Jessica Romm, lifestyles editor at Martha Stewart Living, recently told The Associated Press.
To match this growing demand, the fragrance industry has blossomed over the course of the last several years. Scent-seeking citizens can now turn to a wide variety of options including candles, sprays, air fresheners, essential oils and sachets.
On the Cape, finding the right fragrance takes on the air of an art form. One popular choice for locals is to bring the scent of the sea into their homes, even when wintry weathers prevent them from strolling the nearby beaches. Blue Water Fragrances, for example, is a family operation on the Cape that features oils and perfumes that capture the natural smells of the ocean.
If candles are more up your alley, you might want to check out Colonial Candle's Cape Cod-specific offerings. Dried Linen, Salt Water Taffy and Peach Cobbler are all sure to bring some of your favorite Cape smells into your home, even if your windows are closed against the cold.
However you approach it, filling your Cape Cod home with some of the region's scents can be a great way to help you stay relaxed and comfortable during the fall and winter. Even a subtle fragrance can make a big difference for long nights spent reading or a weekly dinner party. Fragrance experts recommend aiming for a gentle undertow of scent as opposed to a crushing wave of it.
As Romm told The Associated Press, "Our philosophy in terms of home fragrance is to not battle or compete with what you would naturally have in your home during the fall."