Greater Ventura News
35 years of athletic amenities in Ventura
17 Oct 2012 8:52 AM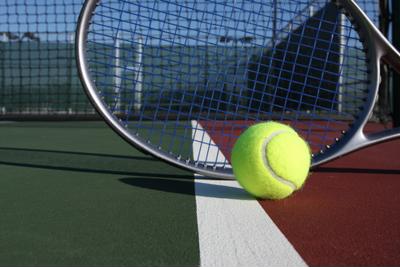 Many Ventura residents enjoy staying fit and active. Due to the region's temperate climate and natural beauty, this is seldom too difficult. Still, any community can benefit from a facility specifically designated for athletic endeavors. That's why so many people who own Ventura real estate are happy the community boasts the Pierpont Racquet Club, which celebrates its 35th birthday this year.
Although it has become a major fixture in the Ventura sporting scene, there was a time when the club didn't exist. Thirty-five years ago, brothers Spencer and Scott Garrett decided they wanted to build an extensive club for the community. After working hard to secure loans and investors, they were finally able to start their project.
"The original idea was to build a multi-purpose club with tennis and racquetball," Spencer Garrett told Ventana Monthly. "We started looking around Southern California at other racquet clubs, and we did 300 door-to-door surveys in Ventura and Oxnard to determine what residents might want."
What the brothers learned from all this pavement-pounding was that an indoor pool, a rarity at the time, might help them provide residents with a truly unique experience. In the years since, their vision has been proven correct. Today, the club hosts tournaments, lessons, classes and various other fitness activities. Residents from across the community drop by to hone their tennis skills, exercise with other enthusiasts or take a quick dip in the pool that started it all.
It's come a long way, but the Pierpont Racquet Club still offers Ventura the same great access to athletic endeavors it always has, and in many ways it hasn't changed much at all. Ventura residents still congregate at the club for its famous amenities and strong sense of community.