Sonoma - Napa News
Give your Sonoma home a mid-century modern look
31 Aug 2012 11:47 AM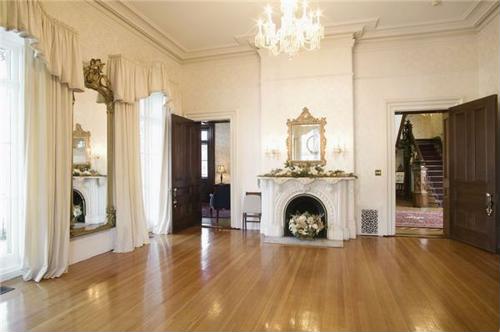 Your new Sonoma home might feature plenty of space, providing numerous decorating opportunities. With a mid-century modern approach, you can maximize the space available in your house and give it a sleek, sparkling appearance.
Cori Magee, a design expert and contributor to the Euro Style Home Blog, notes that taking a less-is-more approach is essential to successfully giving a home a mid-century appearance and aesthetic.
"Think thematically when you begin your mid-century makeover," Magee said. "The style is, at heart, purposeful and clutter-free. In this sense, you'll want to start your redesign by removing items from your house, not adding to them."
Consider the following elements to help make your Sonoma home a warm, inviting environment.
1. Wood
With wood furniture, floors and tables, you can give your home a simple, functional look.
"Wood is like gemstone. It is a precious, organic material that can be used for pedestrian industrial purposes, or it can be carefully faceted, polished, and set to reveal the greatest color, figure, and clarity," woodworking professional Jared Rusten told The Mid-Century Modernist. "Unlike many gemstones though, wood is plentiful among us, and it can be composed in forms to satisfy the most vital human needs."
Handmade furnishings are a great choice because they provide a natural accent to the interior of many of the Sonoma luxury homes. Additionally, wood is available in varieties including black walnut and hard maple, so you'll be likely to find a type that suits your personal tastes.
2. Wall art
While many homeowners consider wall art to be a colorful complement in many rooms, it can do more harm than good if employed as part of a mid-century modern approach.
Magee notes that too much wall art limits a home's negative space. Instead, she recommends using rounded forms such as those found in wood bowls and candleholders to give a house a modern look.
3. Lighting
Overhead lighting is ideal in many Sonoma homes, and homeowners may consider modern swag lights to brighten up a room. These are easy to install and effectively reinforce a clutter-free lifestyle.
Swag lights are perfect for a living room because they eliminate the need for lamps that can sometimes get in the way. This enables you to make your living room appear bigger than it actually is, often leaving visitors with a distinct impression every time they enter.