Santa Ynez Valley News
Balance home and land in Santa Ynez
26 Sep 2012 8:34 AM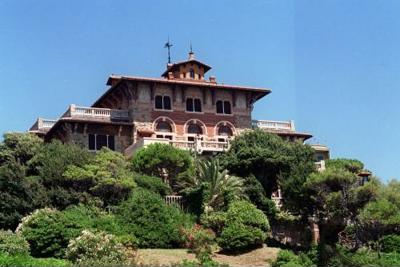 Matching a home to its surroundings is one of the best ways to give it a style and design all its own. Your living space extends far beyond the house's walls, so it is important to incorporate elements of the surrounding estate into your home. This is especially true with luxury homes, which are often larger, more intricate and are situated on more diverse, unique plots of land.
In Santa Ynez, where many properties feature breathtaking views and intricate landscaping, it is often a multi-year project to develop harmony between home and land. Homeowners often work for months with designers and architects to get the right balance.
When real estate investor Rick Sanders and his wife, the artist Ro Snell, bought a 20-acre property and began deciding what to do with it, they knew the process would be long and involved.
"We wanted a place where we could appreciate the land without disturbing it," Snell told The Los Angeles Times Magazine." Light and views were most important to us, but we certainly didn't want the house to stick out in this rural setting."
Instead of focusing on building an avant-garde structure that might have been impressive without being functional, they collaborated with several architects to find the right mix of simple and elegant.
"Nothing too precious or fussy," Sanders told the source, referring to his thoughts going into the project. "We wanted to build a quiet retreat with the comforts of a cottage but in a more modern language."
Integrating a color scheme
Matching and balancing colors is another important aspect of creating a property that has a good balance between structure and landscape. Fine Gardening recommends incorporating colors from your garden into your house's paint scheme. One easy way to do this is to pick some of the most striking plants in your garden - cherry blossoms or roses - and find complementary paint colors to accent your home's exterior.
However, it is not necessary to go so bold if you're after a more subdued scheme. The source points out that it is also easy, and elegant, to match some of the more muted browns, tans and greens commonly found in surrounding landscapes.
Sometimes, working in the opposite direction is optimal. Collaborating with your landscapers to pick plants that blend well with your house's palette can be a simple way to build a cohesive design.
However you approach it, it is important to remember that your home and its surroundings should complement each other, not fight for supremacy.