Santa Fe News
Upscale charity benefit to be held at Santa Fe's Tano Castle
22 Apr 2014 5:50 PM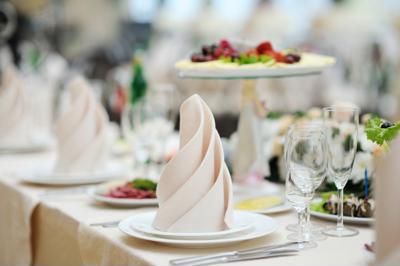 Although the City Different is typically recognized for its unique topographical features, warm weather, rich history and vibrant culture, the southwestern metropolitan area is also well-known for another attribute: its dedication to philanthropy. Throughout Santa Fe, a number of organizations have long provided individuals with the assistance and support they need to thrive and succeed.
That tradition will continue this week, when the city's majestic Tano Castle will play host to a sophisticated charity benefit for the local service organization Many Mothers. The event, which is billed as "The House of Love," will be held from 1 p.m. to 4 p.m. the afternoon of Sunday, April 27, and serve to highlight the efforts of the community's dedicated volunteers and philanthropists. Sponsored in part by Sotheby's International Realty, this upscale affair promises to be a memorable experience for all those who attend.
Luxury real estate to serve as backdrop for social gathering
As if showing support for Many Mothers wasn't enough to excite individuals living in and around Santa Fe's most affluent communities, the fact that it is being held at the historic Tano Castle is sure to draw numerous attendees. A longtime fixture in the city's skyline, the adobe structure is a special part of the area's past.
The storied property is currently owned by Debra Garrett, whose family also owns other regional landmarks such as the Garrett Desert Inn and the Hotel Don Fernando in nearby Taos. During the occasion, the world-class home will be opened for tours, and attendees will be able to enjoy exquisite refreshments and exciting music while their explore the property's posh amenities.
As an exclusive listing of Sotheby's International Realty, Tano Castle was chosen as a venue for this charity benefit thanks to the work of Emily Garcia, an event sponsor and listing broker with the high-end real estate firm.
"Everyone attending will love the panoramic mountain views and quintessential Santa Fe Style from the adobe Castle." Garcia said. "The 10,000 square foot estate epitomizes the City's unique architecture with tongue-in-groove and hand-carved vigas, Saltillo tile, thick adobe walls, nichos, kivas fireplaces, and hand-carved doors. This is a rare opportunity to visit the majestic estate appraised at $3.8 million and now available for $1.5 million."
Occasion to be a truly community-wide event
Aside from Garcia, event sponsors also include Cindy Levorah of Private Mortgage Banking at Wells Fargo, Steve Riemann of Fidelity National Title Insurance Company and Margaret Carpenter of Santa Fe Talent Education Suzuki Strings, as well as Tasha Curtis & Jerry Williams Duo, Professional Inspection Evaluation and Mountains of Construction. The Garrett family will host the event, as will families served by Many Mothers, the organization's board and advisory council members, in addition to local volunteers.
Through its work, Many Mothers helps keep communities within Santa Fe healthy places to raise children, by providing in-home care and vital support to families with newborns for free. Valerie Plame Wilson, an area volunteer, advisory council member and co-author of the book "Blowback," noted that the organization is deserving of support, as it plays a pivotal role in the success of the metropolitan area's needy residents.
"Home visiting programs are shown to improve children's ability to form healthy relationships, to succeed at school and earn higher paying jobs and to increase life expectancy, while reducing juvenile delinquency and substance abuse," Wilson said.
Individuals interested in attending the upcoming charity event this Sunday would be wise to make plans to do so as soon as possible, as space my become limited. A suggested donation of $10 will be collected from attendees at the door, with all proceeds going toward programs and services offered by Many Mothers. For more information, visit www.emilygarcia.com/Tano.