San Francisco News
Take a trip on the Golden Gate Bay Cruise
29 Jul 2014 3:49 PM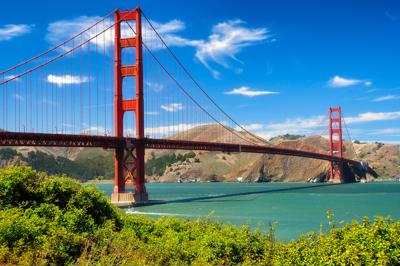 Ask anyone who lives in some of San Francisco's luxury real estate, and they'll tell you all about the Bay. The boats, the bridge, the views - everything. For many who live in the area, the San Francisco Bay serves as a sort of mascot: whenever you think of the location, you get the mental image of the bridge and the water immediately. So anyone who finds themselves in San Francisco - whether they live there or they're simply making a quick trip - should take the best look possible at this specific site.
That's made easy with the help of the Golden Gate Bay Cruise. The Cruise - which has been offered for almost 70 years now - sails across the beautiful waterfronts that characterize the area (as well as offering sights of other landmarks like the notorious Alcatraz Island.) A guide offers plenty of context during the trip as well, so you can learn about the Bay, while you also marvel at it.
What are the details?
The Red and White Fleet Golden Gate Bay Cruise obviously offers numerous singular views of the Bay itself - but it also offers visitors much more. For one thing, there's a full bar on the boat, stocked with drinks and snacks. It's also worth noting that the boat will drop riders off at Pier 43 1/2 - where visitors can check out the USS Pampanito and the USS Jeremiah O'Brien, two National Historic Landmarks.
The tour occurs at least eight times every single day, starting at 10 a.m. Ticket prices vary based on age - those above 18 years old will need to pay $28 - and group rates are available. On that note, the Fleet's official website advises that you arrive at least 30 minutes prior to departure, as boarding is first-come, first-serve. Additionally, many groups often board the departures occurring between 1 p.m. and 4 p.m. - so if you're looking for a "peaceful experience," the Fleet advises attending the Cruise as early as possible.
The Bay Cruise offers numerous different attractions to San Francisco residents. It's a perfect getaway whether you want to gaze lovingly out at the water, or snap some action photos of wildlife in action. (Expect encounters with seagulls, pelicans and even sea lions, according to the Fleet.) This trip has something for everything, so if you live near the Bay, make sure you take advantage before the summer's out!