Greater Pasadena News
Arts and Crafts movement still strong in Pasadena
10 Oct 2012 4:13 PM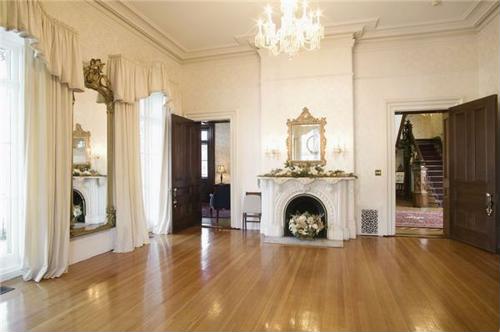 Sometimes, all it takes is a little inspiration to take your home to the next level. It's easy to spend hours endlessly adjusting your home's furniture without figuring out a layout you like, but it can take only a second to receive a great idea from someone else. Often these ideas come not from the latest issue of an interior design magazine, but instead from a classic home nearby. By staying in touch with the most beautiful and storied properties in a given region, it is possible to see your own home and community in a new light.
That's the idea behind Craftsman Weekend, which will be held throughout Pasadena from October 19 to 21. The weekend, which is organized by Pasadena Heritage, will include a varied mix of tours, lectures, presentations and receptions all centered around keeping the Arts and Crafts movement alive.
Pasadena is famous for its devotion to the Arts and Crafts movement, which was built around the idea that a home and its furnishings should be designed in concert. The design trend, which bloomed around the turn of the 20th century, attracted adherents around the globe.
Many homes in Pasadena still honor this movement, even though it has largely slid from view in other regions. The movement's philosophy was espoused by such architectural luminaries as William Morris, Frank Lloyd Wright and - perhaps most passionately - Gustav Stickley.
Stickley began publishing a magazine entitled Craftsman that provided readers with simple ideas for laying out and furnishing their homes. Large, spartan rooms with beautiful wood and stone pieces were the bread and butter of the movement.
"We have planned houses from the first that are based on the big fundamental principles of honesty, simplicity, and usefulness," Stickley wrote in Craftsman Homes, according to Craftsman Perspective.
Those principles have gained new traction in recent years, and the Craftsman weekend in Pasadena is proof of that.
Perhaps the most anticipated aspect of the weekend for those with an inclination to add craftsmanship and timelessness to their own homes is the Historic Craftsman House Tour. This event gives guests the opportunity to visit five of Pasadena's best examples of this historic architecture and design movement.
Although the tour will certainly give owners of Pasadena real estate a great chance to learn about some of the classic local properties, it won't be the only educational opportunity. According to Pasadena Heritage's website, a main component of the weekend will be the lectures and workshops offered by experts inspired by the Craftsman Movement.