Monterey Peninsula News
Positive signs for Monterey luxury housing market
20 Mar 2013 6:12 PM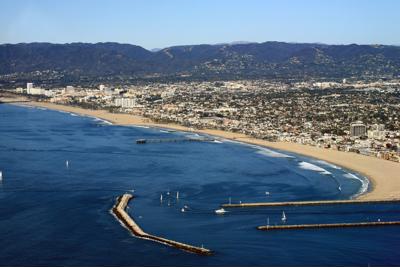 Increased optimism among homebuyers and low interest rates have combined to slash the inventory of for-sale homes in Monterey. According to the Monterey Herald, the rapidly rising demand for homes has reduced the region's inventory to nearly half the total it was at two years ago. While this may be contributing to an increasingly competitive market - in which for-sale homes often receive multiple offers - it is, overall, a hopeful sign for the region in specific and California in general.
"It's definitely positive," Monterey County Association of Realtors President Arleen Hardenstein told the source. "Buyers want to buy. I think lack of inventory is the main challenge we are facing right now."
Spurred by the shrinking inventory, many builders are ramping up home construction in and around the region. According to The Californian, there are many new residential projects currently underway, including a new development called the Dunes on Monterey Bay. These new projects could help people looking for Monterey real estate find a home despite the dwindling supply of existing homes.
One reason that demand has stepped up in the region so quickly is the presence of investors, the Monterey Herald reports. There were just under 16,000 homes sold throughout southern California in February, the highest total for that month in six years. Not only was the total number of houses sold much higher, but the median prices was also 21 percent higher this year than last.
Another positive sign for the local housing market is the fact that mid- to high-end homes - those that cost at least $300,000 - performed especially well. According to the source, more luxury homes sold in February 2013 than did in February 2012.