Monterey Peninsula News
Pasadera Country Club receives new moniker
16 Oct 2013 2:46 PM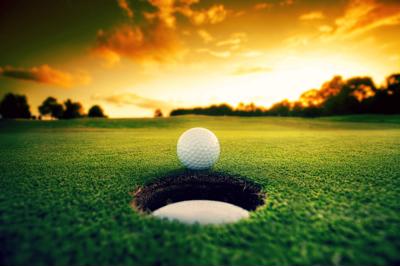 Up and down the coast of California, both professional and amateur golfers can be found on the links at a number of high-end resorts. However, it seems that some of the most enticing courses are typically found in the Monterey area.
In addition to the famed Pebble Beach Golf Links, another critically acclaimed piece of luxury real estate in the area is the Pasadera Country Club - which is now known as the Nicklaus Club-Monterey. The course recently underwent substantial re-branding after a deal was completed between golf legend Jack Nicklaus' company and former owner Hainan Airlines, according to The Monterey County Herald.
"With over four decades working on golf courses in a variety of markets around the world, we can deliver the expertise to develop golf and real estate at the highest level, for enjoyment of the game, commitment to community and responsibility to the environment," Nicklaus said.
Course will retain classic charm, connection with nature
It is not expected that the course itself, which has hosted some of the game's biggest names, will see any major changes, although the look of its clubhouse may. The par-71 course is 6,811 yards of challenging terrain surrounded by oak groves, canyons and scenic hillsides, according to its official website.
"At Nicklaus Club-Monterey, we haven't changed the landscape to accommodate the golf course, but rather we have adapted the golf course to complement what Mother Nature has already created," Nicklaus said. "By doing so, we have given players an opportunity to experience the truly unique qualities of golf on the Monterey Peninsula."
It is here that local sport aficionados, business executives, professional athletes and owners of luxury homes can regularly be found practicing their short- and long-games.
Nicklaus has built successful golf company
Though the new name may concern some traditionalists, they can rest assured knowing that Nicklaus will work to further develop the existing property into a world-class resort. Through his company, he has opened nearly 380 courses in 36 different countries and 39 U.S. states, according to his website. In addition, Nicklaus Design currently has 45 golf courses under construction and other projects being developed in 24 countries.
Much like his golf game, though, Nicklaus' approach to the business isn't as much about quantity as it is about quality. His courses have been lauded by multiple major industry publications such as GOLF Magazine, Golf Digest and Travel and Leisure Golf, among others.