Monterey Peninsula News
Geronimo pays homage to Santa Fe's rich culinary history
1 May 2013 10:07 AM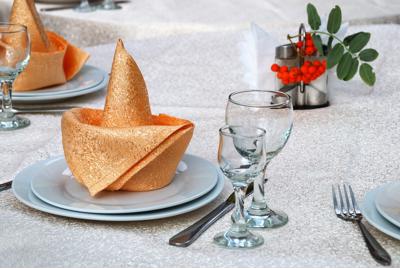 Santa Fe's dining culture is a varied and complex melange of traditions. Mexican, Native American and Southwestern elements combine to create a regional cuisine that is impossible to find anywhere else. This is evident in everything from the roadside food stands that dot the landscape to the family-run establishments that have been a part of Santa Fe for decades.
Of course, it also seeps into the fine dining culture that permeates the city. Owners of Santa Fe real estate have access to some of the most cherished and unique restaurants in the region, and toward the top of this list is Geronimo. Situated in a stately centuries-old adobe home, Geronimo is known throughout the region for its dedication to elegance and top-notch cuisine.
The rich culinary tradition of New Mexico is evident everywhere you look at Geronimo. In fact, according to Fodor's, the complex interplay between tradition and novelty is what makes Geronimo such a special place. Seafood and game all appear on the menu in various guises, always expertly seasoned and plated and served with an eye toward fine dining. Chef Eric Di Stefano is especially renowned for taking classic dishes and imbuing them with modern styles. His elk tenderloin, for example, which is boldly seasoned, remains a regional favorite, according to the source.
However, as is the case with any nationally renowned eatery, the elegance doesn't stop at the food. Geronimo is equally known for its ambiance and unique atmosphere. Occupying the legendary Borrego House - which was built in 1756 by Geronimo Lopez (hence the venue's name) - the restaurant offers one of the most "delectable and atmospheric dining experiences," in the region, according to Frommer's.