Monterey Peninsula News
How to outfit your Monterey home with classic pieces
19 Sep 2012 9:13 AM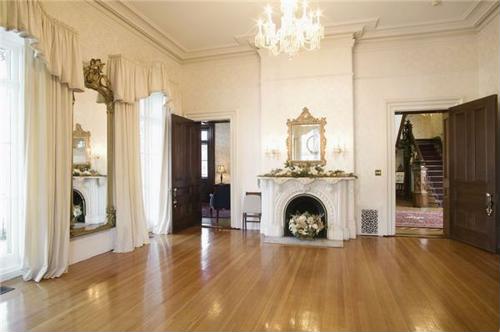 Sustainability has become a hot design trend across America, especially in the trend-setting and creative state of California. Original residents of some of the luxury homes located throughout northern and central California have begun transitioning their homes from more traditional setups to ones that feature an extensive array of salvaged, vintage and environmentally friendly accoutrements.
This process, however, is not always easy. Just because something is classic doesn't mean it will automatically match the rest of your collection. Also, there is the question of where to find suitable pieces. High-quality, vintage light fixtures don't exactly grow on trees, after all.
To help solve some of these dilemmas, Diablo, a northern California-based magazine, published an article on the subject. Interviews with several California designers detail some of the best insights into finding unique, eco-friendly pieces to help turn any Monterey resident's home into a unique, treasure-laden space.
Research
Outfitting your home with vintage or repurposed goods isn't as simple as heading to a secondhand shop and picking the first thing that catches your eye, says Laurie Furber, formerly a Vice President of Merchandising for Pottery Barn. It is important that you learn about the product - how to care for it, how long it will likely last and so on.
Creative sources
Kim Berry and Carole Sinclair, both interior designers who hail in northern California, suggest that budding retro designers look a little closer to home when searching for vintage pieces - sometimes even in their own houses.
"Explore your attic or garage, taking forgotten treasures out of their boxes," they told the magazine. "You might be surprised at what you already own that can add historical significance and interest to your space."
Expand your search
Some Monterey residents, though, might not have an attic full of historic pieces. If this is the case for you, it might help to get some advice on where to shop. Susan Goodman, another California-based design expert, suggests looking at yard sales and flea markets to get a hold of those truly one-of-a-kind gems.
"Visit flea markets, estate sales and antiques fairs," she said to the source. "They may seem overwhelming at first, but you will start to identify certain styles that appeal to you. Do not overlook Craigslist for finding treasures that can be re-created into something grand."
Using this advice, some Monterey residents may find that it is possible turn their home into a paradise of repurposed and classic pieces.